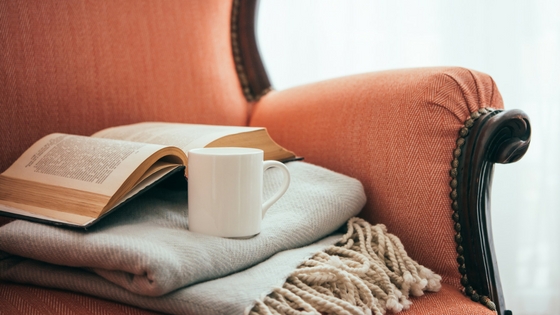 Bring some winter cheer to your apartment at Palmer View by trying some beautiful and fun winter decor crafts. Today on the blog we have a few ideas you can try. Head to your favorite craft store in Palmer Township, PA to find your materials and get started!
Photo Transfer Ornaments from Landeelu Creating a Home
For a great way to remember your favorite memories, create these sentimental photo transfer ornaments. You'll need the following supplies: wooden craft ornaments, matte gel medium, white craft paint, laser printed images, foam brushes, twine, glitter craft paint (optional), and sandpaper (optional). Make these ornament images and let the memories last.
Chalkboard Tree from HGTV
If you don't have much space for the evergreen of your dreams, never fear! You can create the look in your home (or even make it a portable one) by simply purchasing a frameless chalkboard and using your skills to draw your own. Get inspired by the photo in this article and make your own pom pom garland, or use different colored chalk to decorate as you wish. We love how customizable this idea can be.
Evergreen Candle from Better Homes & Gardens
This craft is beautiful, simple, and easy to make. Just get a candle holder, evergreen pieces, spray adhesive, and pillar candles. Clean the holder, coat the greenery with the spray adhesive, and attach each piece to the container. Imagine the effect of the light shining through the greenery when you dim your lights and light the candle! It sounds like a magical way to bring in the look of the outdoors with the warmth of a fire.
Of course, if you're looking for general winter decor tips, we suggest choosing a color scheme or theme for your decorations. Whether it's a winter wonderland, a red and green (or gold) theme, or a theme that is all about bringing on the nostalgia with homemade ornaments and crafts, it can be a hit. Just choose items in colors that complement or contrast well with each other, and be sure to include a blanket or two to keep you warm, too.
What are your favorite ways to decorate your apartment for the winter? Share your best tips or favorite crafts with the rest of us by leaving a comment. Thanks for reading. Enjoy!