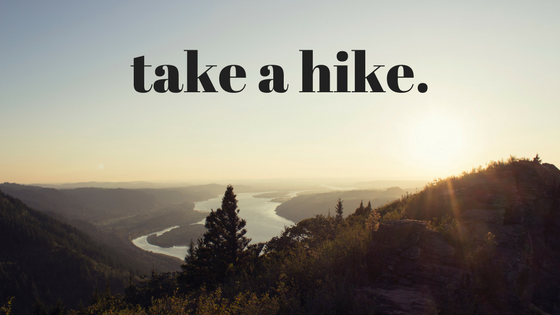 The Palmer View Blog has some advice to help you take a hike this month. There's nothing like taking a refreshing hike on a hot summer's day. Summer is the perfect time to get out of the house and enjoy the fresh air! We recommend using the warm summer days to enjoy the sunshine before August is through.
Hiking in Easton, PA
There are plenty of opportunities to hike in Easton, PA. Gollub Park is a great place to take an evening or morning stroll. The official website reads, "Both hiking and walking can be accomplished on this rugged trail which provides the nature enthusiast with a wonderful experience of sight and sound."
The Mariton Wildlife Sanctuary is a beautiful place to take an evening stroll with friends. Enjoy the stunning views, amazing sights, plants, and animals at the Mariton Wildlife Sanctuary. "A highlight of the preserve's trail system is the River Lookout Trail, with an overlook of both the Delaware Canal and the Delaware River 300 feet below." You can learn more about the Mariton Wildlife Sanctuary here.
Supplies
Remember to carry a quality water bottle with you while you hike. It's important to stay hydrated while you walk. Amazon keeps a list of their best selling water bottles. We recommend perusing their list to find a water bottle that will work best for you. You can find their list here.
Going on a hike? Bring a backpack. REI has a wonderful selection of backpacks and daypacks to choose from. Pick a backpack that's appropriate for your trip, rests easy on your shoulders, and won't burden you while you walk.
Food
It's important to eat a lot while you're hiking. The National Parks Service recommends eating frequently and a lot more than usual. You can find more of their advice on hiking by following this link. We are including two of our favorite granola recipes below:
Coconut Pecan Chocolate Chip Granola from Chef Savvy
Coconut oil, honey, old fashioned oats, shredded unsweetened coconut, pecans, and semisweet chocolate chips combine for a sweet summer trail mix.
Vanilla Almond Granola from Sally's Baking Addiction
This delicious vanilla almond granola is sweet, full of protein, and delicious. We think you'll love this treat.
Do you have any hiking tips for us? Let us know in the comments. Thanks for reading our post and we hope that you have a great month here in Easton, PA!