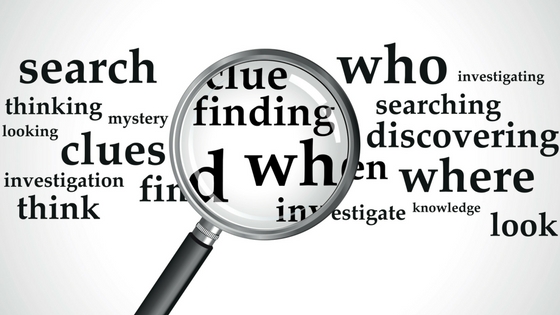 October is here and with it comes everything Halloween! Today the Palmer View Blog has ideas for hosting the best Halloween Party ever whether it's a fall-festival hurrah, an escape the room game, or a Murder Mystery. Plan now for an amazing party in your Easton, PA apartment!
Fall Festival
Decorate with a down home fall theme with plenty of pumpkins, gourds, cornstalks, and the like and prepare some hearty fare — chili perhaps, and be sure to provide some pumpkin spice treats! These are some games that are always a hit at a Halloween party:
Every great Halloween party needs a costume party. Give out great prizes for the winners as added incentives for guests to bring their best costume game.
Bobbing for apples is a classic fall/Halloween game that is fun for all ages. Use your mouth to pick up an apple that is floating in a tub or bucket full of water.
Test your horror movie trivia knowledge with some Halloween movie trivia. Make it more fun by offering a cool prize to the winner.
Escape the Room Games
Going to an Escape Room in the city would be a fun thing to do, but they'll be crowded for Halloween, so why not do one in your apartment instead? Escape Room: The Game is a board game you play at your home. Consisting of four adventures, Escape Room: The Game turns your apartment into a real-life escape room. Once you've played one of the adventures, you can't play it again. Good thing they're releasing more!
"Take the viral social experience of Escape Rooms to the comfort of your own home and for a fraction of the cost that you would pay! Included in this game are 4 unique 60-minute escape room puzzles that will test your cranial skills. Use images, gears, words, keys, shapes, maps and more to solve the three stages within each escape room."
Murder Mystery
The first step to preparing for your murder mystery event is to figure out if you're going to buy a kit (these usually contain a script and possible costume or recipe suggestions) or design one on your own. If this is your first time hosting, we recommend getting a kit. Once you're familiar with how a murder mystery works, how the story flows, and how the scenes fit together, creating them on your own will be more doable.
There are a lot of kits that you can find online. Many of them even include soundtracks, recipes, and costume ideas that you can use for your night of fun. Check out The Balance for several murder mystery scripts that you can download for free.
After you've chosen a script and decided whether or not you want people to wear costumes, it's time to choose decorations and a menu that fits the theme. The more you dress up your apartment to fit the scene of the script, the easier it will be for your guests to get and stay in character during the party. It will also simply be more memorable. When preparing the menu, decide on a selection of food and treats that match the mysterious theme (Death by Chocolate Cake, anyone?).
When inviting your guests, keep in mind the people that you're inviting. A successful murder mystery party requires people to interact and at times be put in the spotlight. Make sure that your guests know what to expect before they come. It's also a good idea to inform your guests which characters from the script that they'll be playing before the party. That way, when they enter your apartment, they'll already be in character and ready to start.
Get ready to party hearty this month! Have a spooktacular Halloween and thanks for reading our blog post!