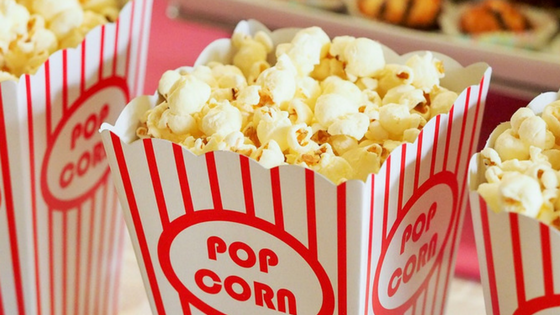 This month, the Palmer View Blog is bringing our apartment community residents movies that are coming to the big screen. So head to your favorite movie theater in the Easton, PA area and catch a movie one night soon. Coming up in October: Breathe, Marshall, The Foreigner, and The Same Kind of Different. Read on to learn more about these in today's blog post.
New Movie Suggestions
Have you seen Breathe yet? Check it out in theaters beginning Friday, October 13. After contracting polio at the age of 28, Robin Cavendish is confined to a bed and given only months to live. With help from his family and inventor Teddy Hall, Cavendish devotes the rest of his life to help fellow patients and the disabled. Check out Breathe this weekend!
Looking for some weekend plans? We suggest going to see Marshall in theaters Friday, October 13. As the nation teeters on the brink of WWII, a nearly bankrupt NAACP sends Thurgood Marshall (Chadwick Boseman) to conservative Connecticut to defend a black chauffeur against his wealthy socialite employer in a sexual assault and attempted murder trial that quickly became tabloid fodder. In need of a high profile victory but muzzled by a segregationist court, Marshall is partnered with Samuel Friedman (Josh Gad), a young Jewish lawyer who has never tried a case.
Have you seen The Foreigner yet? Check it out in theaters beginning Friday, October 13. Quan is a humble London businessman whose long-buried past erupts in a revenge-fueled vendetta when the only person left for him to love -- his teenage daughter -- dies in a senseless act of politically motivated terrorism. His relentless search to find the terrorists leads to a cat-and-mouse conflict with a British government official whose own past may hold the clues to the identities of the elusive killers.
Same Kind of Different as Me comes out this month! Check it out this month after Friday, October 20. International art dealer Ron Hall (Greg Kinnear) befriends a homeless man (Djimon Hounsou) to save his struggling marriage to Deborah (Renée Zellweger), a woman whose dreams will lead all three of them on the most remarkable journey of their lives. If you haven't already seen Same Kind of Different as Me, we think you'll love it.
Buy your tickets online at Fandango today. See you at the movies, and thanks for reading today's blog post!