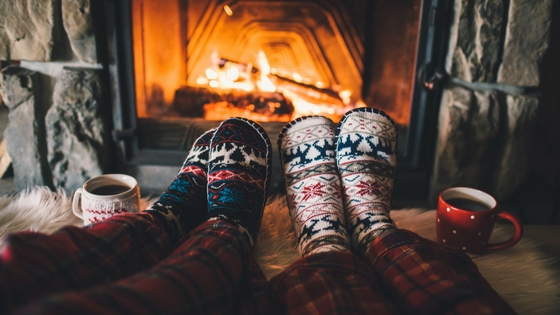 Winter is not only a beautiful, magical time, but it's also a stressful time. With gifts to buy, events to attend, and loved ones to reconnect with, there's probably a lot crowding up your schedule. Help yourself enjoy this wonderful time of the year, in or out of your apartment at Palmer View in Palmer Township, PA, by trying these tips for de-stressing during the holidays.
Stay in control of your schedule.
We're probably all familiar with feeling like our schedule or our commitments control us. There's so much going on that making time for ourselves can lead to unnecessary feelings of neglect, anxiety, or depression.
Stay in control over your tasks by prioritizing them. In a notebook or planner, write down your phone's calendar as well as what you hope to accomplish by when. Then, work on each task at times when you're not rushed to complete them so you can complete them with a clear head and a happy heart.
Prioritize your needs.
It's so easy to say "yes" to all the things you want to do this time of year, but practice saying "no" if you're worried that committing to a task will infringe on you, your efforts, or your time for the things that make you happy. Practice saying "no" with grace and politeness.
Get help.
Sometimes no matter how much we map out our schedules, deadlines rush up and threaten to overwhelm. Here's where the saying, "many hands make light work" can come in handy. Make use of others with the time, resources, or ability to help you. Ask them to join in on your holiday shopping, gift wrapping, treat baking, envelope addressing, or other tasks. Not only will the work get done faster, but it will be a great opportunity for you to bond and spend time together!
What are your best tips for relaxing and making time for yourself? What important self-care tips do you have for us? Let us know by leaving a comment. Good luck, have fun, and happy holiday celebration!