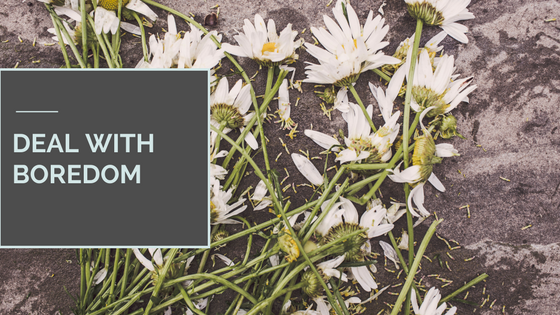 We've all had those days — staring at the television, watching Netflix, and wondering what we should do next. In this post, the Palmer View Blog is featuring a few of our favorite ways to alleviate boredom. We hope that you have a great month here in Easton, PA.
Play a Game Online
Tetris is a classic video game from the 1980s. The object of the game is to line the blocks up so that they form a horizontal row with no gaps. The rows will disappear once they are complete. You can play this game by following the link.
Solitaire is an easy way to pass the time. Click the link to play this easy and relaxing game.
Pacman is a simple game. All you need to do is eat as much as possible while avoiding the ghosts. This fun game is easy (and just a little bit stressful). The World's Biggest Pac-Man™ is an awesome website that allows you to create your own Pac-Man maze and play creative mazes by other people.
Learn How to Cook
Can't think of anything to do? Learn how to cook! Making your own meals is deeply satisfying and cooking is a useful skill that will impress your friends and make eating much, much more interesting. America's Test Kitchen Cooking School offers online cooking classes. Go at your own pace and learn how to make a delicious dish or two this month in your apartment.
Take a Quiz
Online quizzes are often fun, funny, or weird. We are featuring a couple of our favorite personality tests below.
Read a Book
"In the early 1900s, teenaged Sunja, the adored daughter of a crippled fisherman, falls for a wealthy stranger at the seashore near her home in Korea. He promises her the world, but when she discovers she is pregnant-and that her lover is married-she refuses to be bought. Instead, she accepts an offer of marriage from a gentle, sickly minister passing through on his way to Japan. But her decision to abandon her home, and to reject her son's powerful father, sets off a dramatic saga that will echo down through the generations."
Do you have any tips for us? Let us know in the comments. Thanks for reading our post!