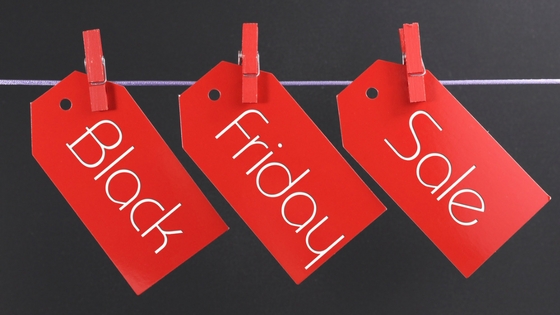 Get ready for a productive Black Friday by making an effort to prepare and shop smart this week and in the upcoming weeks. Today the Palmer View Blog has tips for making the most of the biggest shopping day of the year at a store near your apartment in Palmer Township, PA.
Prepare yourself and your supplies.
Being prepared means more than just coming with a shopping list. Empty out your car, dress appropriately, and even bring a cooler, as suggested on the Frugal Finds During Naptime blog, for an efficient trip that doesn't totally wear you down. Check out more tips for maximizing your time and energy on the post!
Be smart, online or in person.
Amanda on the A Few Shortcuts blog has some secrets for saving more this holiday shopping season, but we like that these "secrets" are actually really basic and straightforward: Do your research to find out which shops are beginning deals on or before Thanksgiving. Shop online to save time and effort — you may even find better deals or online coupons you can use. And be quick with your research and your finds so you can make the most of the deals you find before they're gone too fast!
Check online for rebates, promos, and gift cards.
Not every site has what you're looking for at as huge of deals as you may wish, but saving a few dollars here and there can add up! The Simply Natural Mama blog has five steps for saving big on Cyber Monday that are applicable all season long. Online services and websites, such as RetailMeNot, Raise, or Ebates, can be great resources for saving some serious cash.

How do you best make the most of Black Friday and Cyber Monday? Share your best tips and hacks for shopping smart this winter season by leaving a comment below. Thanks for reading! Good luck!